Best
Metal Roofing
Contractors in Townsville
Townsville Metal Roofing Group specialises in roof replacement using the finest Colorbond and BlueScope Steel products. To provide the best solutions for Townsville's roofing problems, we use the most advanced technologies and the latest products. Our roofing contractors in Townsville have decades of experience and are able to complete all jobs to the highest of standards. Each project is managed by a dedicated project manager who oversees it from beginning to end to ensure that it meets your expectations.
Choose Your
Roofing Service
Roof replacement is not something you want to take lightly. We are the best roofing contractors in Townsville and we will always be available to provide suggestions and other options to achieve your desired results. Before you proceed, we want to make sure that you feel confident and comfortable with our advice. We emphasise clear, transparent and honest communication with everyone we deal with.
Repairs can be temporary and may extend the roof's life or solve immediate problems. It isn't always the most economical solution, especially if your roof has multiple issues. Roof replacement is a long-term solution that will not be affected by an emergency situation.
Our Roofing contractors in Townsville offer comprehensive roof replacement services which include:
Townsville homeowners are faced with a major decision when replacing their old tiled roof. You should consider replacing your tile roof with a tile-to-metal roof to prevent costly repairs. These include roof leaks, fretting, cracked tiles, broken tiles, and delignification.
It is cheaper and easier to repair or patch your existing tile roof than it is to replace it with a Colorbond roof. However, it will be more expensive in the long-term. Our roofers will replace your tile roof and transform your home. This will instantly increase your property's value. We have replaced hundreds of tiles roofs in the region; you can trust our skills and workmanship.
Metal roofs are becoming more popular. Colorbond metal roofs are more durable than their predecessors thanks to advances in material technology and the installation process. Metal roofs today can last several decades if they are properly installed and maintained.
A metal roof, just like any other type of roofing material is only as good the roofing contractor who installs it. Townsville Metal Roofing Group has been installing Colorbond roofs to replace old metal roofs. Our professional roofing contractors in Townsville will replace your metal roof with a Colorbond roof and repair any structural damage in the process.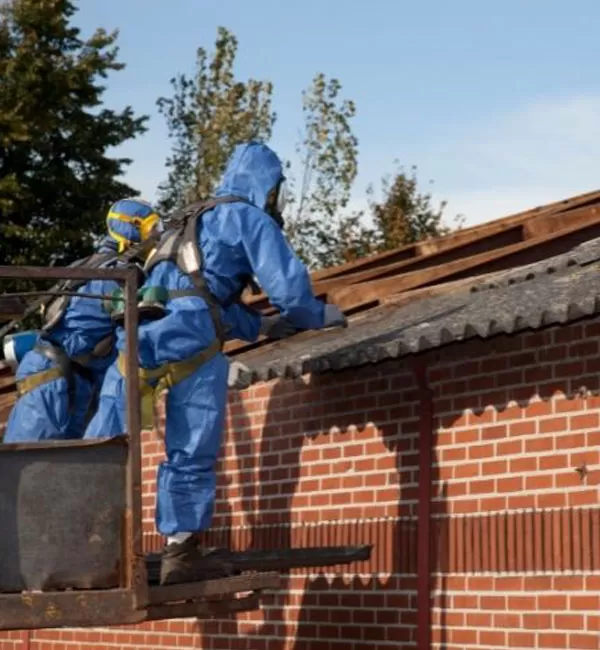 Asbestos was used for roofing materials like tiles and shingles in the 50s. There is a good chance your roof was constructed during this period. When asbestos fibres are broken down and released into the atmosphere, it poses a risk to your health. Asbestosis can cause lung cancer, mesothelioma and asbestosis, as well as other health problems.
Our entire roofing team is dedicated to the safe and efficient replacement of asbestos roofs. Townsville's licensed and trained roofers use the most advanced equipment and safety protocols to efficiently remove asbestos roofs. A new roof is immediately installed after the asbestos has been safely removed.
The roof is undoubtedly the most important part of commercial properties. They are responsible for protecting the interior and defending against the harsh elements outside. Commercial roofs can get damaged over time and will need to be replaced. The last thing you want for your commercial business is disruptions due to roofing damages.
We are familiar with all types of commercial roofs. This includes retail shops, warehouses and office spaces. No matter how large your commercial space is, we will complete any roof replacement project with the same precision and care. Our team minimises downtime and keeps your business running as usual.
Your roof is your first line of defence against the elements. However, roof damage from hail storms or other destructive factors can quickly get out of control. It is crucial to immediately address hail damage to a roof. Waiting too long will only make the problem worse and lead to extensive water damage from leaks. Trusting professionals is the best way to get hail damage roof replacement repaired quickly.
Before you call your insurance agent to file a claim, our roofing team will be able to provide all the information that you require. We've replaced roofs for homeowners who filed insurance claims. We can help you understand the scope and make your roof look brand new sooner rather than later.
What do you get from working with The best metal roofing contractors in townsville?
Trust Our
Roofing Contractors in Townsville
to install your beautiful new roof
You deserve the best when it comes to roof replacement. Townsville Metal Roofing Group has the right professionals for you. We have provided roof replacement services to homeowners and business owners. Whatever service you require, we will use the highest quality materials and skilled craftsmanship to ensure that your roof is protected from the elements, lasts for many years, and provides you with a long-term warranty.
Townsville Metal Roofing Group provides a free roof inspection and offers recommendations for your roof. They also provide free estimates for roof replacement costs.
Call us at (07) 4439 8887 to speak with one of our roofing experts.
You can also fill out the contact form and we'll get back to you shortly.