Townsville City and Surrounding Areas
Located right at the centre of Townsville is a beautiful area of Townsville City. It is close to the action, with many things to see and do. While the area is no stranger to sunshine and clear skies, the weather here can be unpredictable. Variations in the weather increase the chances of damage occurring to your home or business. If it happens, call a local and reputed roofing Townsville company for the services you are after. 
Perhaps you are wanting to replace an old and worn-out tile or tin roof? Renovating or extending your home and needing a new roof? Looking for more information about the benefits of a brand-new metal roof? Townsville Metal Roofing Group specializes in residential and commercial roof replacement services in Townsville City. We are the top choice for residential and commercial properties here. Our team have the skills, experience and a dedicated roofers team who can offer customized solutions for your roofing needs. We always take care of your roof as if it were our own so you can breathe easy knowing you have a roof to protect your family or business through all the weather Townsville city has to deliver.
Experts in Metal Roof roofing Townsville
Townsville Metal Roofing Group offers outstanding, high-quality metal roofing Townsville services. The job of replacing a metal roof is delicate and requires care to not damage the existing structure. Colorbond steel is the best roofing material available for this service. We offer the best warranties for Townsville roof replacements. We want to provide you with a beautiful new metal roof that fits within your budget.
Services By Our
Townsville Roofing
Experts
A full range of metal roofing service in Townsville
Getting your roof replaced is simple with Townsville Metal Roofing Group. Our experts have made many happy customers from our prompt and professional replacement services in Townsville City. Our roofing services include:
Our team will replace your roof and take every step to ensure minimal disruption.
Why Is It Important to Hire a
Local Roofing Company
in Townsville City?
Unlike large chain roofing companies, local roofers must rely on reputation within their community to stay in business. It is why they strive to provide the best customer service, quality results and the best prices. You can also check out their handy work in person.
A local roofing company is aware of the local roof installation code, the paperwork needed and everything else to ensure your new roof is installed correctly and complies with the state's requirements. It helps save you a lot of stress in the future when you are dealing with insurance or wish to sell your home.
Another reason to work with a local roofing company is that they already have an established relationship with the suppliers and additional trades needed to complete the project. It means they can source the best prices and complete projects much faster.
In case of any issue, you can count on them to respond quickly. Regardless of the cause of the problem, they will be ready to rectify the problem.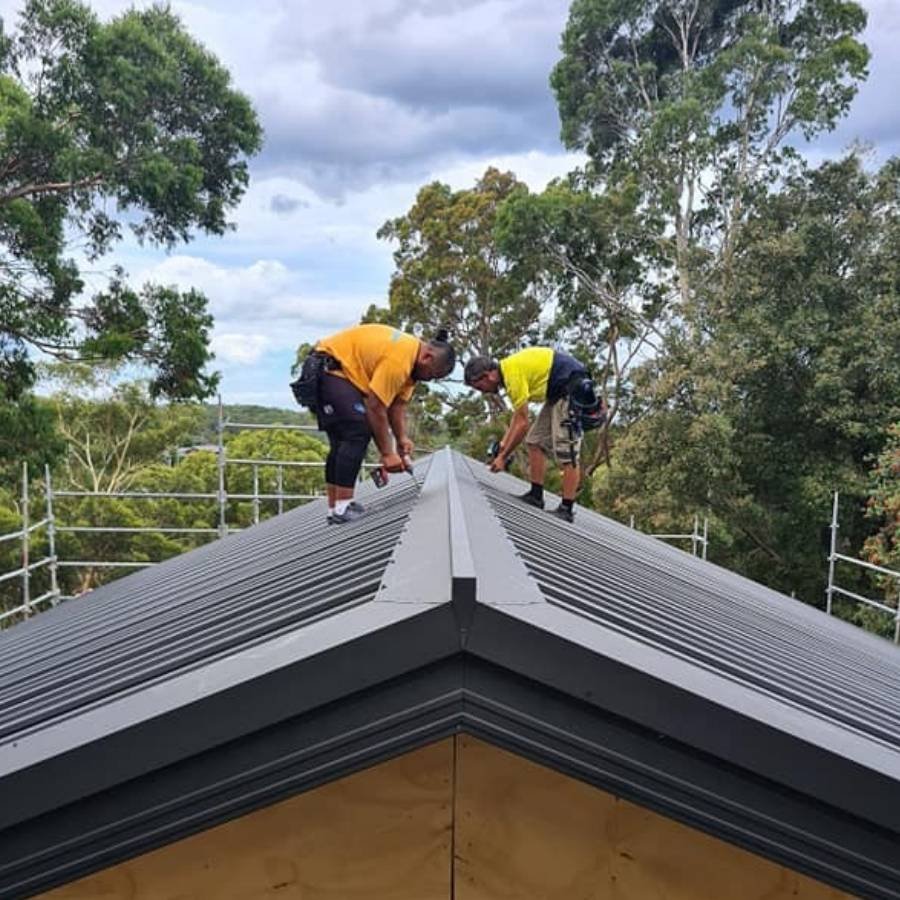 Why Choose Us for Your Roof Replacement Project in
Townsville City?
Metal Roofing in Townsville
Areas
Townsville Roofing
Serve
Your Go-To Townsville City Roof Replacement Company
Whether you are a homeowner or a business owner in Townsville City, Townsville Metal Roofing Group is available as your trusted roofing Townsville company for all your roof replacement needs. Our team is dedicated to customer care, from initial consultation to completion and beyond. 
Call our local roofers in Townsville City today to schedule a free roof inspection!