Roofing Kirwan Suburb and Surrounding Areas
Located about 11 km southwest of central Townsville, Kirwan is a primarily residential suburb with a lot to offer its residents. Just a short drive to schools, shopping centers, restaurants, and parks, it is no surprise that it is popular among families, retirees, and even young couples.
While everyone knows and loves Kirwan, it has all the amenities close by and is safe and quiet. Known for its beauty and pleasant weather, occasional heavy rain, and high heat can take a toll on your roof. Townsville Metal Roofing Group carries a reputation for high-quality roof replacement services and can address all of your roofing needs. Our locally owned roofing company has served residential and commercial clients in the Kirwan area for decades. Our knowledge of the region and its weather condition allows us to help our clients get a new roof that serves their aesthetic and their functional needs.
Metal Roofing in Kirwan and Surrounds
Areas We Serve - Roofing Kirwan
We are proud to serve the communities of Kirwan suburb and the surrounding areas of Cranbrook, Condon, and Aitkenvale. If you are near any of the above locations, get in touch with us as we are always looking to expand our services. 
Services By Our
Kirwan Roofing
Experts
A full range of metal roofing service in Kirwan
Routine maintenance and repairs can extend the life of your roof, but eventually, they become more of a hassle and are not worth it. If your roof has sustained some major damage or has aged, Townsville Metal Roofing Group can provide excellent high-quality roof replacement services. We excel in residential and commercial roof replacement services, as proven by our years of experience and hundreds of satisfied clients.
Our team will take care of the entire roof replacement, including all permits and cleanup.
Why Is It Important to Hire a
Local Roofing Company
in Townsville City?
When tackling a roof replacement project, hiring a local roofing company is important. As one of the best roofing companies in Kirwan, we explain why it makes more sense to choose local –
Easily Verifiable Reputation

Reliable Knowledge of Building Codes

Familiarity with the Local Climate

Quick Service When Needed

Accountability

Part of the Local Community
A local roofing company treats you like a family because they belong to the same community. It is an added advantage that goes beyond any business transaction.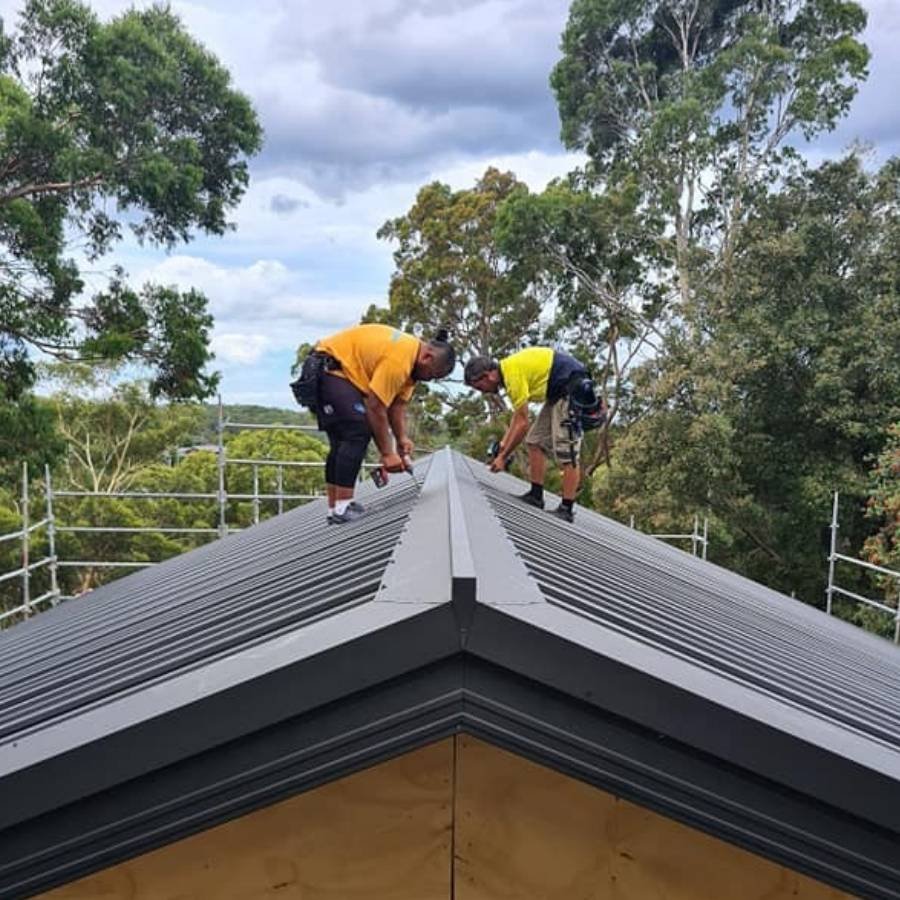 Why Choose Us for Your Roof Replacement Project in
Kirwan?
Your Go-To Townsville City Roof Replacement Company
We are the preferred roofing contractor for customers in the Kirwan suburb and the surrounding areas. Our team at Townsville Metal Roofing Group offers exceptional roof replacement services that exceed expectations. Because of this, we stand proudly behind every roofing job – whether it is residential or commercial. 
If you live in Kirwan or other surrounding areas and need help with your roof replacement project, call us at today or submit the form to schedule a FREE, no-obligation quote.